Substance Use Disorders (SUDs) and Medication Assisted Treatment (MAT) Program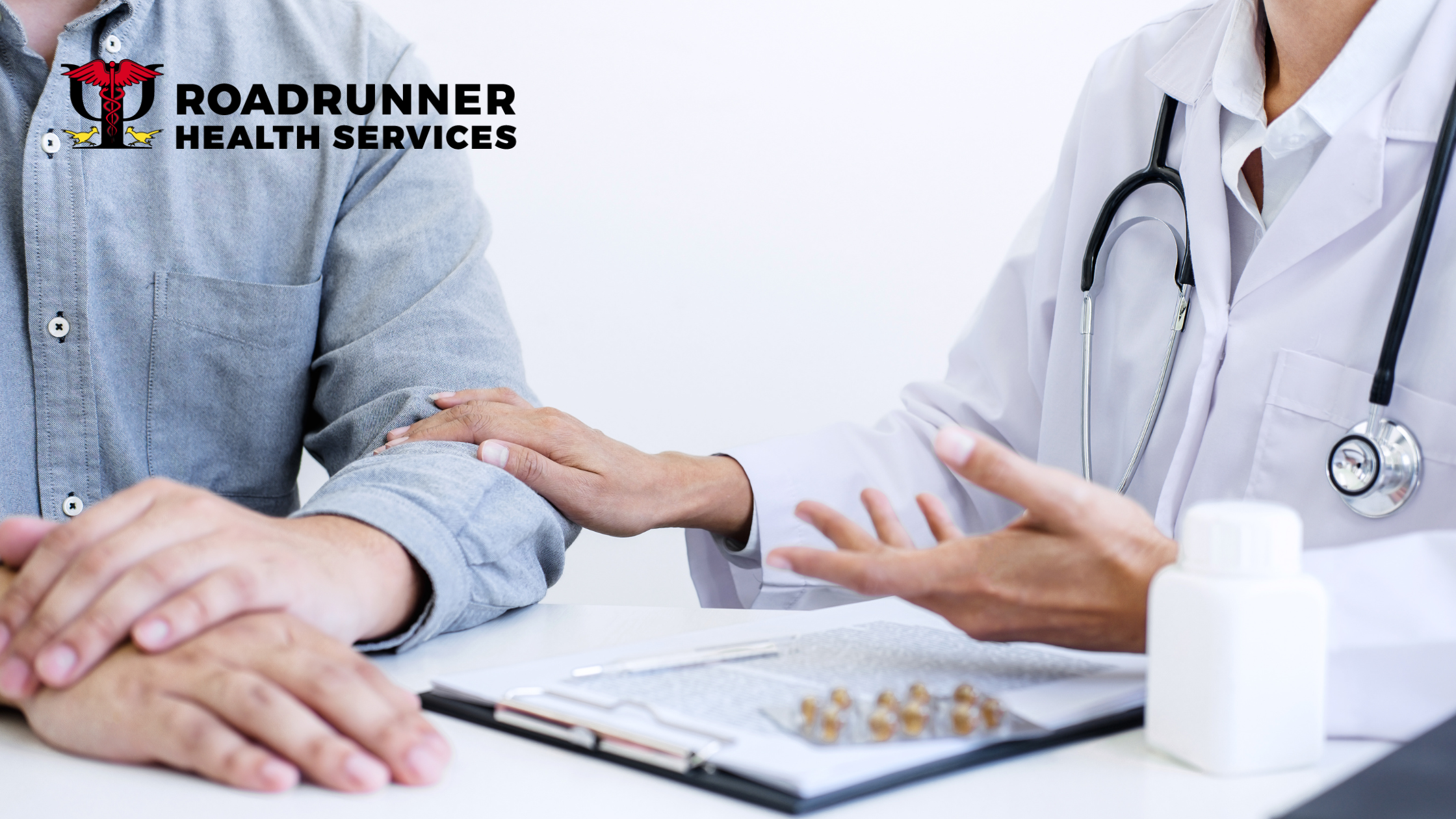 It's often said that Opioid addiction has become an epidemic among millions of Americans. More than two million Americans suffer from opioid addictions, and the numbers continue to rise. The rising number of deaths from opioid overdose reached an all-time high by the Centers for Disease Control and Prevention, where more than 109,000 people died of a drug overdose in the 12-month period ending March 2022.
The statistics are even bleaker for correctional facility patients. According to The Center for Prisoner Health and Human Rights, about half of prisoners or inmates meet the diagnostic requirements for substance use disorders.
Roadrunner Health Services has spent over 20 years offering compassionate care and detox services for patients in correctional facilities. When you bring the RHS team into your facility, RHS will ensure a safe, comfortable, and effective detox program. Becoming aware of substance use problems in correctional facilities and having knowledgeable staff on hand to address them can save lives.
Benefits of Medication-Assisted Treatment in Prison
Roadrunner Health Services provides medication-assist­ed treatment (MAT) programs for people who struggle with opiate addic­tion. They have access to various medications that help them manage their opioid addiction, such as Suboxone, which combines buprenorphine and naloxone. Despite this, there is a high rate of opioid use disorder (OUD) among inmates. Therefore, correctional institutions have an essential role to play in ensuring appropriate care for people with this chronic condition.
Detox Services that help ease the Transition into Sobriety
Suboxone treatment is a method of detoxing from opioid addiction or opioid withdrawal. Suboxone is a prescription medication made of buprenorphine and naloxone that bars the problematic side effects of withdrawal from opioids like heroin, oxycodone, and fentanyl.
In a detox setting, the buprenorphine in the drug can minimize the adverse side effects of cutting out substance use. RHS programs also include professional monitoring and medical record management during the withdrawal phase to keep inmates safe. MAT helps people who use opioids stop their opioid addiction by treating them safely and to promote continuity of care.
Medications for treating opioid addiction are not simply substituting one drug for another. Instead, MAT treatment addresses the physical aspects of a person struggling with addiction by treating them medically alongside other therapies. By removing the physical and mental symptoms associated with opioid addiction, we make better progress toward recovery and maintain their sobrieties. Combining Suboxone with counseling and therapy substantially increases the chances that inmates will overcome their addictions in the long term.
Aftercare Can Decrease Relapse and Recidivism
Recovery from addiction can be challenging. Released prisoners who use substances often return to environments where drugs were previously available. It can lead to continued substance use and overdose.
Former prisoners who were recently paroled are also 129 times more likely to experience a fatal overdose within their first two weeks. According to research, more than half of former inmates with an addiction problem before incarceration relapsed within one month after their release.

It's important to support people who've been through a correctional facility. Upon release, those seeking aftercare services, such as 12-Step Meetings or Therapy, have a better chance of leading healthy, drug-free lifestyles.
Why Choose Roadrunner Health Services
We believe that inmates deserve support every step of the way on their road to recovery. At RHS, we believe that medical care should be holistic, which means that our approach to treating addiction is not just physical but also mental and emotional.
Each personalized MAT plan consists of:
A comprehensive medical and mental health assessment
An individualized Suboxone treatment plan
Coordination with outside providers, if necessary
Group and individual counseling sessions
Medical management of co-occurring disorders
Each of our patients deserves to succeed in pursuing a healthy future. Our accumulated decades of boots-on-the-ground experience have crafted detox services that care with compassion. Hire the Roadrunner Health Services team to ensure inmates ease the transition into sobriety.
About Roadrunner Health Services: RHS provides high-quality health services in correctional facilities consistent with community best practices to ensure the physical and psychological well-being of the patients. Along with standard healthcare, RHS' services range from electronic records management to suicide prevention. Roadrunner Health Services has its main office in Albuquerque and provides comprehensive medical and mental health care to facilities across the state, with an aim to expand across the Southwest.