MEDICAL AND MENTAL HEALTH CARE PROGRAMS
Each program is uniquely tailored to meet the needs of each facility and patient. Our compassion for these patients allows us to offer an environment of professionalism and respect throughout all facilities we serve.

OUR SERVICES
With medically appropriate, legally defensible, and fiscally responsible care it's no wonder our services are in high demand.

DETOX SERVICES
We offer a safe, comfortable, and effective detox program. RHS provides continuity of care with all contracted facilities currently compliant.

SUICIDE PREVENTION
RHS recognizes the importance of suicide ideations that come with mental illness. From intake to discharge with a mental health licensed counselor and psychiatrist on-call 24 hours a day overlooking all patients needs.

ACCREDITED CARE
Roadrunner Health Services offers policies and procedures based on the accreditation standards of NCCHC, ACA, and NMC. RHS has a full-time accreditation specialist that works with each facility.

ANCILLARY SERVICES
Dental, pharmaceutical, laboratory, radiology, ophthalmology, audiology, specialist consultation services.


MENTAL HEALTH
Assessment, interventions, counseling, and medication regiment management specializing in positive mental health outcomes.

MEDICAL RECORDS MANAGEMENT
Record keeping services and documentation of communication among patient and health care providers. EMR programming available to facilities at your fingertips, if requested.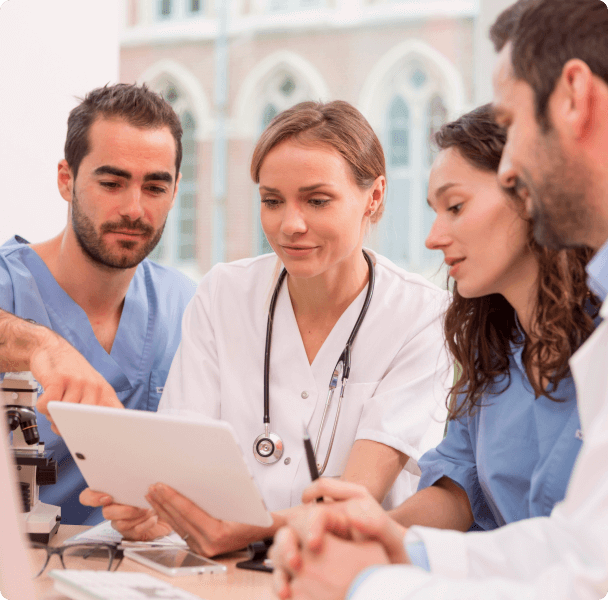 COMPREHENSIVE MEDICAL AND MENTAL HEALTH SERVICES
We offer expert solutions in medical care, pharmacy services, medical records management, laboratory services, dental care, mental health, and detox.
PRIORITIZING MENTAL HEALTH
Roadrunner Health Services specializes in looking into mental health complications at start of intake. Our evaluation tools allow us to identify complications, this allows our team to immediately respond to their mental health needs.
A PASSION FOR EXCELLENCE
As a clinician-owned business, members of our upper management work in the field daily. This allows Roadrunner Health Services to ensure that the best care is being provided to your facility and patients. By hiring the best healthcare specialists in the correctional industry, we provide a top-of-the-line team, nimble enough to meet the unexpected challenges that are inherent to the industry.

QUALITY IMPROVEMENT
RHS special auditing department named Hawkeye audits all contracted facilities. This allows for transparency, which is vital, no hand-picking chart reviews. RHS shift reporting system communicates daily activities and events that are shared with medical and detention center staff.